More college visits! On December 18th, CCAs from School of the Future High School and Overbrook High School brought students to Harcum College in Bryn Mawr, Pennsylvania. The students were able to hear an information session about the college and also got the opportunity to tour the campus and see residence halls!
Harcum is a 2 year college, which is an appealing option to many of the students in Promise Corps.  We were able to cultivate our group of students by having each CCA select students who had interest in the programs offered at Harcum. We departed for Harcum around 9am and were greeted by staff upon our arrival. While on campus, the admissions counselors introduced the wide array of programs — ranging from dentistry to fashion design to veterinary studies — and what graduates are able to accomplish with the skills they've learned at Harcum. The admissions counselors also touched on the athletic programs at Harcum and how our students are able to earn scholarships to make the tuition more affordable. Some of the majors that interested our students the most were the veterinary nursing and dental programs. While on their tour of campus, students were able to see the facilities for these specific programs and understand how Harcum students are able to get hands on experience in their field.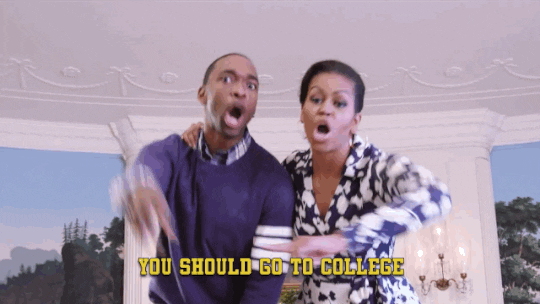 Students at School of the Future are starting to narrow down their college choices and have been applying to and getting accepted to those colleges. Therefore, it is our goal as CCAs to introduce our students to colleges in the area that are of interest to them. It is important that they see the campuses of schools they are applying to, in order for them to see firsthand what their college experience would look like. We would like to get student input on future trips that would interest them, and are looking forward to many more college trips in the new year!